They won't stand time
Graham Wiebe, Magnús Sigurðarson, Minne Kersten, Patricia Carolina, Sigrún Hlín Sigurðardóttir
The Living Art Museum
Reykjavík, IS
August 25 – September 25, 2022

Study for a Water Burial 2
2022
ultrasonic cleaner, water, salt rocks, extension cord
17 x 21 x 12.5 in
Study for a Water Burial 2
2022
(detal)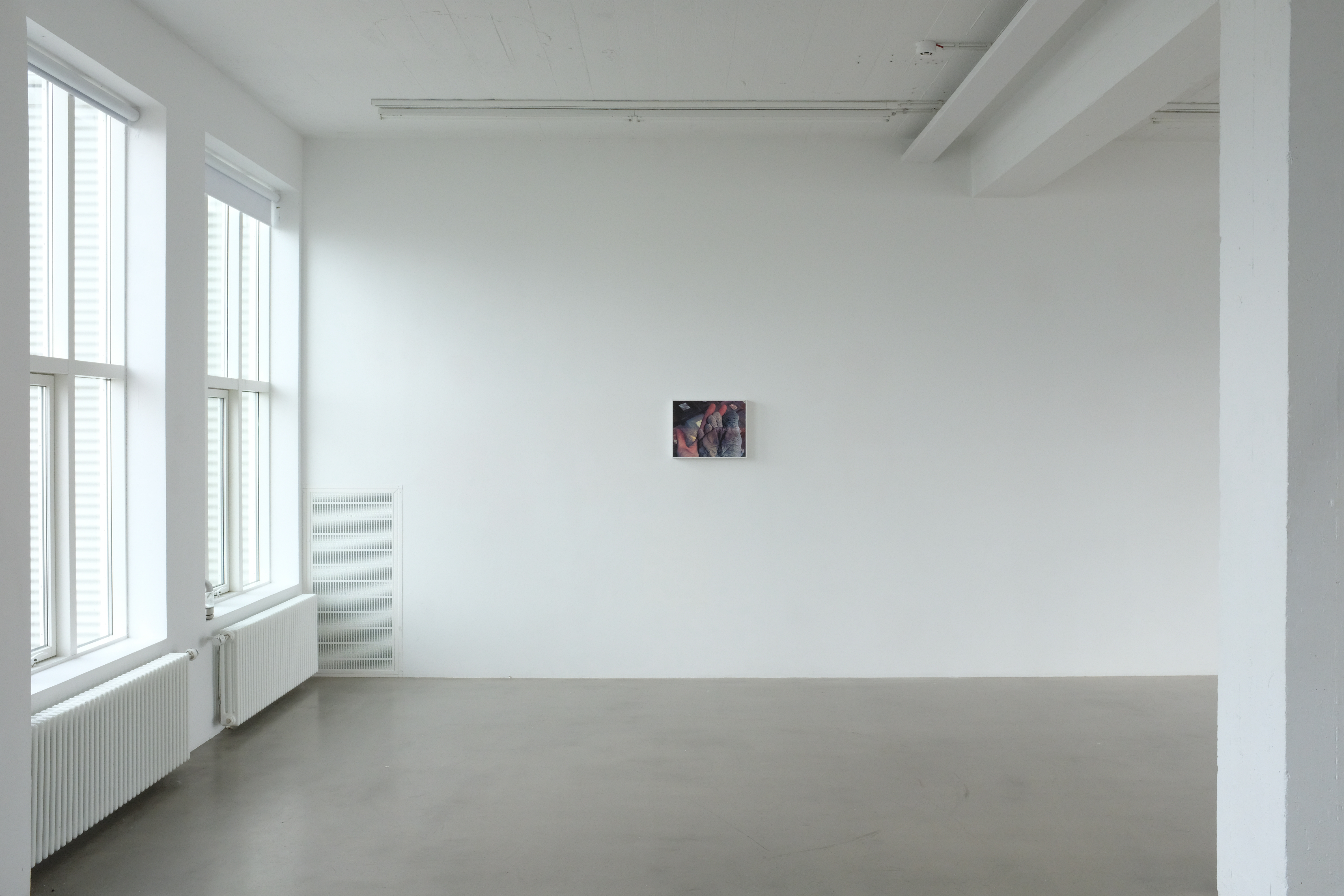 Trench Foot
2022
laser transfer on birch panel, artist frame
16 x 20 in
Trench Foot
2022
laser transfer on birch panel, artist frame
16 x 20 in
Trench Foot
2022
(detail)
Untitled
2022
flippers, chain
dimensions variable
Untitled
2022
(detail)
They won't stand time.
Liquid seeps through holes and cracks, sparks life, hollows and takes. Earthly remains in salt containers become one with the ocean again. Evaporate or disintegrate, but do not disappear.
There is always the possibility of something more. If we wish hard enough, we'll reach transcendental bliss.
They won't stand time merges dissolution and expectations with the fluidity of life and the creative force of destruction, transformation and movement. Processes that belong to both nature and society, fleeting but momentarily real.
They won't stand time brings together the works of Graham Wiebe, Magnús Sigurðarson, Minne Kersten, Patricia Carolina and Sigrún Hlín Sigurðardóttir. This is the first time the group works and exhibits together. As a collaborative experiment, the exhibition stands as a gathering of fragments, pieced together through an open conversation that began between the artists a few months ago, and has now become an exhibition.
"With pieces of this and pieces of that, but none of it fits together. And yet, very strangely, at the limit of all this chaos, everything begins to fuse again."

-Paul Auster, In the country of last things (1987)